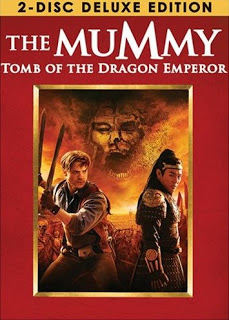 There are not too many more shopping days until Christmas and this week features a few releases that would make great gifts.
First we have The Mummy: Tomb of the Dragon Emperor (also on Blu-Ray). Looking back at my thoughts on the film, I agreed that this film is a cash-in, but I ended up enjoying it anyway.
For a more female-centric gift, you can pick up the new DVD of Mamma Mia! (also on Blu-Ray).
New Blu-Ray releases include the Grindhouse duo of Planet Terror and Death Proof, Into the Wild, Old School, and Tommy Boy.
And that's my DVD Picks for the weeks.