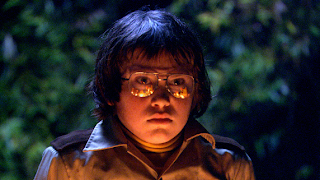 This evening I saw the first half of the Canada's Top Ten shorts programme, which featured five of the top short films of last year. In hindsight, I probably could have stayed to see all ten shorts, but I had already spent a long afternoon downtown, which included seeing No Strings Attached. Anyways, here are my thoughts on each of the shorts.
Les fleurs de l'âge (Little Flowers) – Vincent Biron
This is a coming of age story about a group of kids on a summers day. At 18 minutes, it was the longest of the featured shorts and it it definitely allowed all the kids to each have a properly developed story-arc. Definitely a very decent film.
8/10
Lipsett Diaries (Les Journaux de Lipsett) – Theodore Ushev
This was a very awe-inspiring film. The film is an avant-garde animated documentary about the life of Arthur Lipsett. The animation looked like a moving oil painting and I believe there was some rotoscoping used as well. This was definitely one of the stand-outs of the set.
10/10
Mokhtar – Halima Ouardiri
This was actually a bit of a sad film about a Moroccan boy, who is locked away by his father solely because the boy brought a young injured owl (a bad omen in their culture) home. I actually started tearing up by the end of the story and it was definitely a very powerful film, despite its mere 15 min length.
9/10
Above the Knee – Greg Atkins
In this quite comedic film, a man decides to wear a skirt to work and ends receiving a quite positive response from his co-workers. Despite the comedic nature, the film also have messages involving social norms and individuality.
8/10
The Legend of Beaver Dam – Jerome Sable
This film is just pure awesome! The film is a musical horror comedy about a campfire urban legend come to life. The film features catchy songs, lots of gore, and is just plain fun! Definitely my favourite film of the bunch.
10/10
And that's my rundown of the shorts.