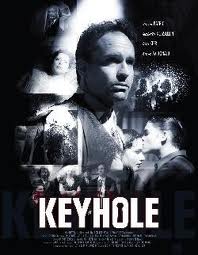 TIFF's annual celebration of Canadian Cinema is now well underway and today I saw the first of five films I plan on seeing in the Canada's Top Ten series – Guy Maddin's Keyhole.
This was only the second of Maddin's films that I have seen, the other being 2008's My Winnipeg. However, it's definitely obvious that Maddin is probably one of most experimental directors around. Not only is Keyhole filmed like it was made in the 1930s, but it also features a surreal dreamlike narrative.
The film is loosely inspired by Homer's The Odyssey, and it features a gangster (Jason Patric) going through a haunted house one room at a time to reach his wife (Isabella Rossellini). This summary doesn't even touch upon the surreal imagery present throughout the film, which seems like an odd mix of Avant-garde and classical narrative.
I do have to say that Keyhole was an interesting film and, even though I a bit puzzled by the end, I still had an overall sense what was going on.
8/10
Watch out tomorrow as I continue Canada's Top Ten with Edwin Boyd.