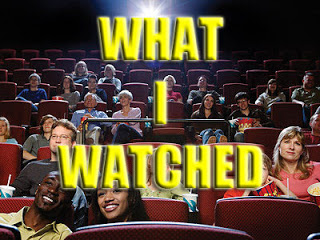 It's been a while, so I'm sticking with the films I watched since the beginning of the month:
California Solo

– First Viewing (Screener) – Has a decent performance by Robert Carlyle.

Bram Stoker's Dracula – First Viewing (Cinema) – Despite being faithful to the novel, the film does come off a bit cheesy.

Tokyo Drifter – First Viewing (Cinema) – An interesting (and sometimes humorous) Yakuza film with many elements from Westerns

I Am Legend – Rewatch (TV) – Caught the film halfway through.

Stoker

– First Viewing (Cinema) – Probably my favourite film of the year so far.

Cronos – First Viewing (Blu-Ray) – Definitely the most heart-warming vampire film you will ever see.
Geometria – First Viewing (Blu-Ray) – A hilariously grotesque early short from Guillermo Del Toro.

Another Earth – First Viewing (Netflix) – The sci-fi plot is more a mcguffin for an indie drama about a girl's guilt.

The Devil's Advocate – First Viewing (Cinema) – Worth it for the "Crazy Al Pacino" scene.

Ocean's Eleven – Rewatch (TV) – Still quite enjoy this film.

Vertigo – First Viewing (Cinema) – Decent enough film, though I somewhat disagree with Sight and Sound's "Top Film of All Time" ranking.

Following – Rewatch (Blu-Ray) – Despite the 16mm roughness, it looks great on the Criterion blu-ray.

Doodlebug – Rewatch (Blu-Ray) – Interesting little early short by Christopher Nolan