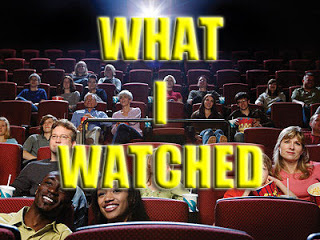 Time to relaunch my weekly log of the films I watched, which will now have an easier to read format. It's been six weeks since my last post, so I am going to save myself a lot of trouble and just post the films I saw after Hot Docs ended (you can always see my full log over on Letterboxd). Theatrical Screenings
Iron Man 3

– It was an OK enough film, though the characterization of The Mandarin lost some points for me.

Room 237 (rewatch) – These people are crazy.

The Shining (rewatch) – Great on the big screen.

The Great Gatsby

– For better or for worse, this is very much a Baz Luhrmann film.
Star Trek into Darkness

– I overall liked the film, however it was very obvious at times that Abrams would rather be making a

Star Wars

film.

Dazed and Confused (rewatch) – This film has grown on me through rewatches.

The Rep

– A very interesting look into the poor state of repertory cinemas, using the case study of the Toronto Underground Cinema.
Blu-Ray
Skyfall (rewatch) – The film sure looks pretty.

Due Date (rewatch) – The dog still cracks me up.
Netflix
Chronicle – Even though the film's first act was almost cringe-worthy, this turned out to be one of the most unique and interesting found footage films I've seen.