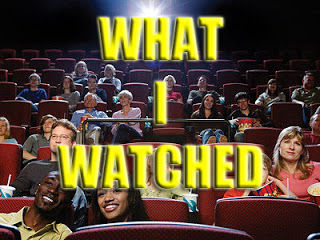 I've been taking a continuing education course on film production over the last few weeks and I expect that the number of films I watch are going to decrease, as I become more busy actually making them. That said, there is never a week that goes by, in which I don't see at least one film. This past week is highlighted by the start of the TIFF Bell Lightbox's summer season, which is headlined by a film programme celebrating a century of Chinese cinema. So, let's move on to what I watched. Theatrical Screenings
Hava Nagila: The Movie – An entertaining doc, though the specific references to Jewish culture went over my head.

The East

– Liked how this thriller focuses more on character than action.

A Chinese Ghost Story – Martial arts romance meets Evil Dead

A Better Tomorrow (rewatch) – Good ol' John Woo with his epic gunfights and family melodrama.
Blu-Ray
Skull World (rewatch) – Keep an eye out for my blu-ray review next week.