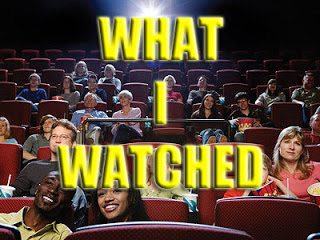 In the 2 1/2 weeks since I last posted my watchlist, I didn't watch a single new release in theatres. Instead, I took advantage of the fact that January is typically a slow month and instead set out to catch up on a few of the Oscar nominated films I had yet to see. I should also really improve my home viewing, since I still have a backlog of unopened blu-rays, some of which are two or more years old. I guess that's what happens when you buy more than you watch. Plus, I also try to rotate in older films I have not seen in a while. Anyways, here is what I watched. Theatrical Screenings
Dallas Buyers Club

– I wasn't entirely sold on the awards praise for the film, but it was still decent.

Philomena

– While decent, this film will definitely get no more than "also ran" status at the Oscars.

Stop Making Sense – This concert film definitely helped to make me more of a fan of Talking Heads.

The Final Member – Despite a chuckle-worthy premise, this is an interesting film about a man trying to complete his (admittedly weird) life's work.

Christine – I like how John Carpenter tries to play this, inherently campy, killer car plot as straight as possible.
Blu-Ray/DVD
You're Next (rewatch) – Admittedly the film is not as fun to watch without a crowd, but I still love it.

Manborg/Bio-Cop (rewatch) – The short length makes for great "on the whim" late night viewing.

Django Unchained (rewatch) – My 5th annual "Movie SuperBowl" selection. Didn't having the pacing issues I had on my first viewing.

The Master (rewatch) – Popped this on in response to Phillip Seymour Hoffman's death.