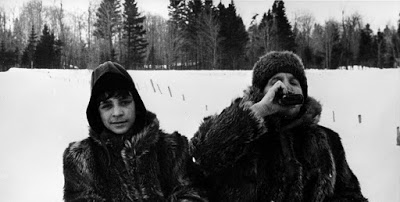 Happy Canada Day!
Throughout the course of the next two months, the TIFF Bell Lightbox is hosting the free retrospective "Canadian Open Vault: The All-Time Top Ten," featuring the all time top Canadian films, as selected by TIFF's fourth national poll. The first of these screenings will be this afternoon at 1pm, with a screening of Claude Jutra's 1971 drama Mon oncle Antoine, which is considered by many to be one of the top Canadian films of all time.

To coincide with this screening, I thought that I would return to my archive of essays from my time as a Film Studies student at York University. In 2008, I took a course on Canadian Cinema and my main essay for the course on about Mon oncle Antoine and how it relates to the theme of national identity in Quebecois cinema.
Read the essay and then head to the Bell Lightbox this afternoon for the screening.