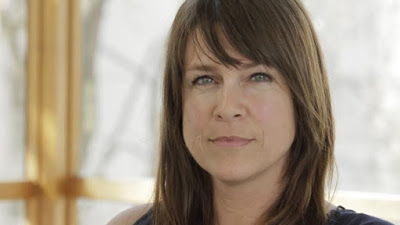 The documentary Drone opens today and covers the very timely subject matter of drone strikes in the middle east. The film is directed by Norwegian director Tonje Hessen Schei, who is previously known for the documentaries Independent Intervention (2006) and Play Again (2010). When Drone screened earlier this year at the Hot Docs Canadian International Documentary Festival, I sat down with Tonje Hessen Schei to discuss her reasons for making this documentary.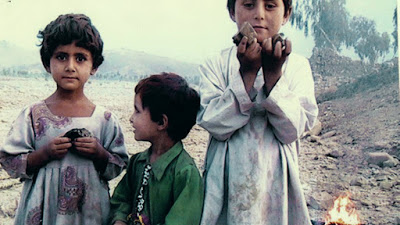 Tonje originally got the idea for Drone when she was working on her documentary Play Again in 2010. "I came across a story of a gamer, who dropped out of high school and joined the military and, because of his skills in gaming, he quickly was put to become a drone pilot," say Tonje. "To me, the thought of kids going from points per kill to actually killing real people on the other side of the world is terrifying."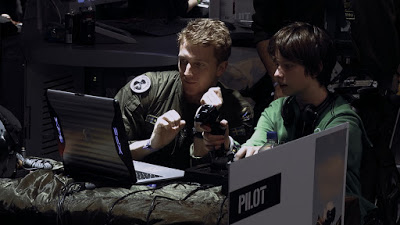 The relationship between video games and drone pilots is one of the areas discussed in Drone. This includes the fact that the military have been using certain video games as recruitment tools. "In the US, videogames have been used as recruiting tools for a long time," says Tonje. "First they had centres, where they would bus in teenagers to these big gaming halls and then they chose the most effective games and spread them around high schools and recruiting centres around the country." In fact, Tonje makes note of the fact that a game developed by the military called America's Army has spread worldwide and become one of the most popular online video games.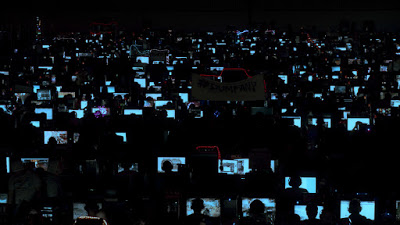 It was very important to Tonje Hessen Schei for Drone to tell its story from as many perspectives as possible. One of these perspectives comes from Brandon Bryant, a former drone operator, who began speaking out about them in 2011 and is arguably the primary subject in the film. "There was something about his story that really made an impact on me and after nine month of building trust, Brandon agreed to work with us," says Tonje about Bryant. "I think than Brandon's story is incredibly important, as far as getting more information and knowledge about how the US drone program really operates."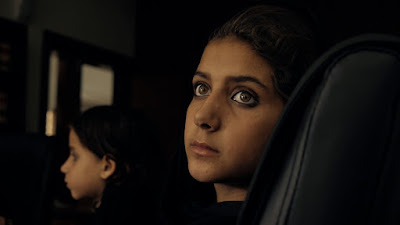 An element of Drone that is quite impactful is how the film shows how drone strikes affect people in Pakistan, including multiple deaths of civilians. However, they aren't the only ones that are impacted by these strikes. "We heard how US hostages were killed in a strike in January," says Tonje. "This just shows that in so many cases, the US do not know who they are killing and innocent lives are being lost."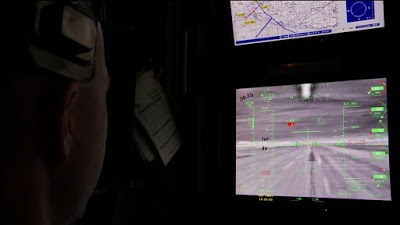 Drone strikes have forever changed warfare and raises many legal, ethical, and moral challenges. This includes the fact that drone strikes' dehumanizing of war has made killing too easy and that there is a very real consequence of lowering the bar of war, "I also think that it is important to consider how this weapon is viewed on the other side," says Tonje. "The drones are considered to be the most cowardly way of fighting a war and I think that this causes more extremism and more terrorism in the long run."
In light of events that happened around the world in the past week, Drone couldn't be arriving at a more opportune moment. It is Tonje Hessen Schei's goal that the film will give people an idea of the long term consequences of continued drones strikes. Particularly scary is the thought that it might not just be the United States being the perpetrators of such strikes in the future. "I think that the US is setting a very dangerous example, with its use of drones. I think killing thousands of people outside of hot battlefields is a very dangerous example to set with no transparency and no accountability," says Tonje. "And if you think of the very rapid and wide spread of these weapons, a hundred countries have military drones or are developing this capability right now. This includes countries like Russia and China and Iran. It's going to be very hard for us to point our fingers when they start taking out people around the world that they see an imminent threats, when basically the whole western world has been so silent around the US use of this weapon."
Drone opens today at the Carlton Cinema and Kingsway Theatre