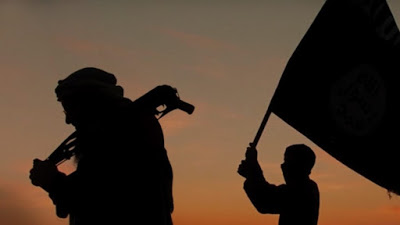 A group of Syrian activists risk their lives to spread the truth about ISIS in City of Ghosts. In 2014, the city of Raqqa in Syria is taken over by the terrorist group Daesh, more commonly known as the Islamic State of Iraq and Syria or ISIS. With ISIS spreading propaganda about life in the city under their control, a group of activists decide to form Raqqa is Being Slaughtered Silently or RBSS and they spread the truth about ISIS' activities through viral videos. However, this puts the group on the terrorists' radar, resulting in the leadership to flee Syria and live in hiding.
Filmmaker Matthew Heineman follows up his Academy Award nominated documentary Cartel Land with look at the on-the-ground resistance to the activities of ISIS in the occupied city of Raqqa, Syria. The film follows Aziz, Hamoud, Hussam, and Mohamad, who are all members of RBSS, living in hiding in Turkey and Germany. Communicate with their 17 anonymous correspondents in Raqqa, RBSS post their videos online, showing ISIS' atrocious activities in the city. However, this puts the groups lives at risk, with these activist's lives being in danger no matter where they live.
Probably the most important line spoken in City of Ghosts is "ISIS exploit Islam for personal gain." With the group's activity leading to a rise in Islamophobia around the world, it is important to separate the terrorist extremists from the religion. While some of the very violent video footage shown in City of Ghosts, this is probably the most honest and unfiltered look at ISIS' activity in Syria. If you watch this film and are still against Syrian refuges, there is something seriously wrong with you.
LOVED IT