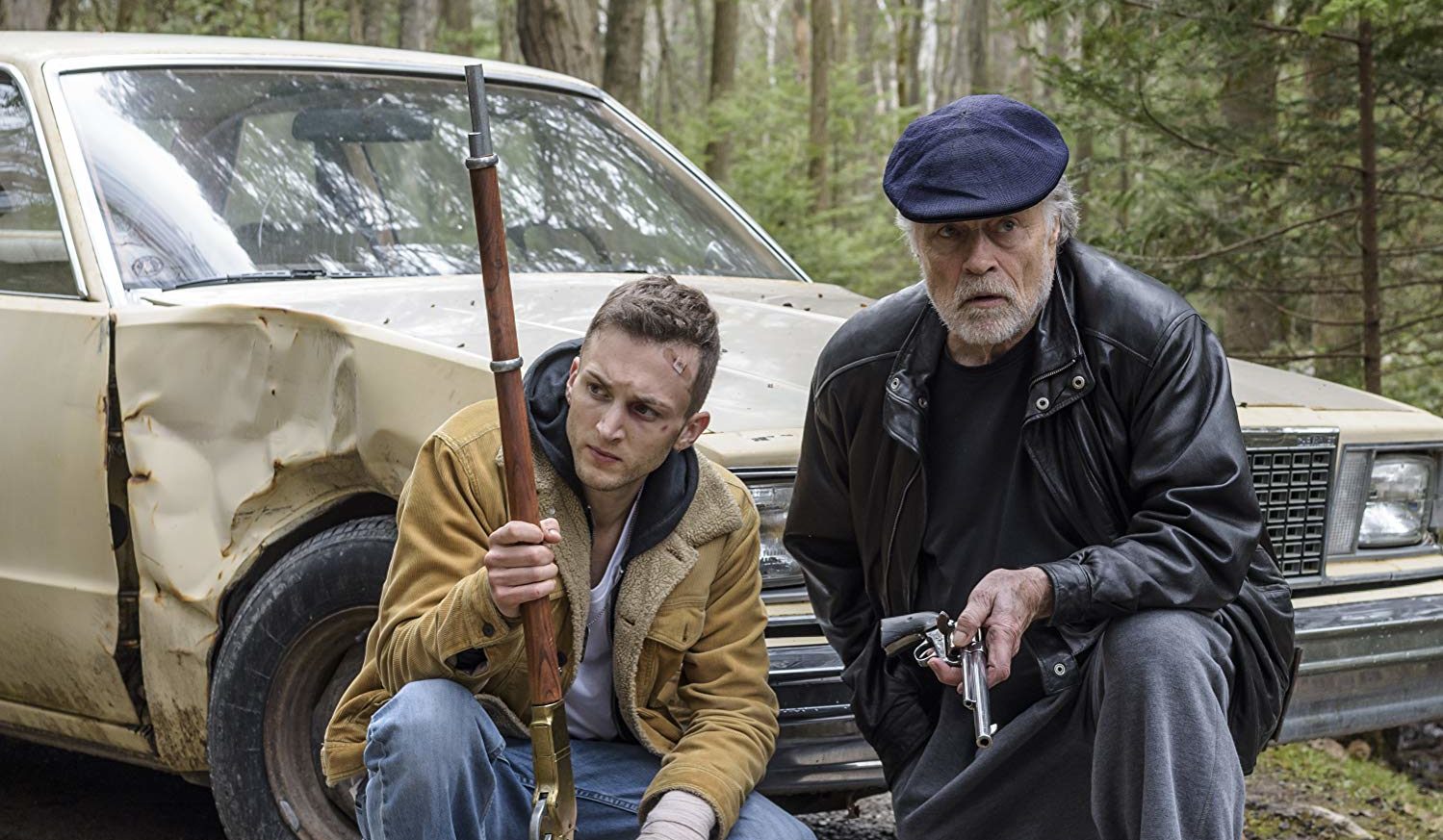 A young thief enlists the help of his dementia-ridden father to steal enough to pay back his gambling debts in Robbery. Frank (Art Hindle) is a lifelong criminal who is recently diagnosed with dementia. While struggling at times to even remember his own son Richie (Jeremy Ferdman), Frank still retains a sharp memory of his five decades of criminal experience. Richie requires this experience to pay back his debts to local casino crime boss Roxanne (Jennifer Dale). However, these robberies only end up getting Richie into more trouble.
Robbery is the debut feature film from writer/director Corey Stanton. The title of film has the double meaning of both the crimes committed by Richie and the fact that Frank is slowly losing his memory. Richie is a recovering gambling addict and at a support group he meets and befriends Winona (Sera-Lys McArthur), who happens to work at the casino Richie frequented. It is with Winona's help that Richie and Frank plan the ultimate robbery that will make all their troubles go away.
Robbery is a quite solid crime drama that is elevated by a very strong performance by Art Hindle, who probably delivers one of the best performances of his career. Switching on a dime between sharp criminal and confused old man, Hindle's performance and his chemistry with Jeremy Ferdman as Richie is what the film is built on. On top of the drama, Robbery is also quite successful as a heist film, with the film climaxing with the typical "big one." With his first feature, director Corey Stanton hits it out of the park and he will be a Canadian filmmaker to look out for in the years to come.