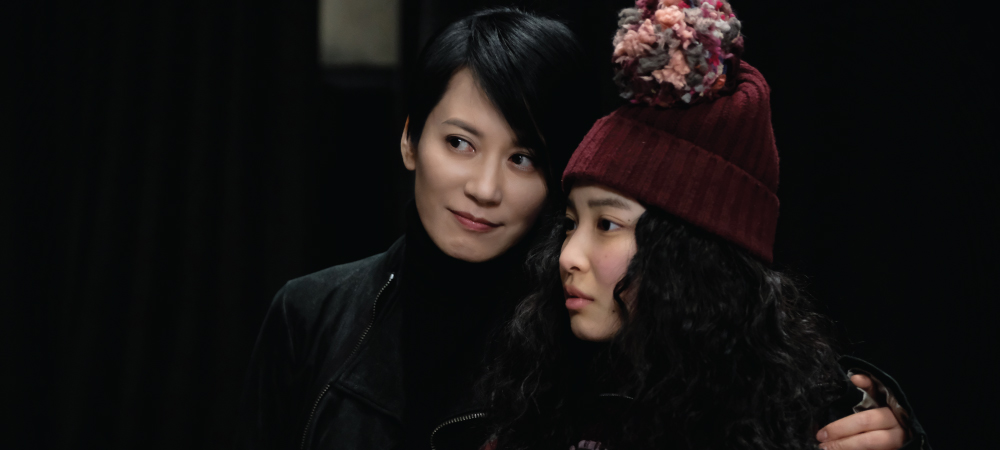 A successful Beijing fashion designer begins to reminisce about the life and husband she left behind in Wish You Were Here. Yuan Yuan (Faye Yu) is one of the most successful fashion designers in Beijing, though she is regularly haunted by nightly dreams. On the eve of the unveiling of one of her most personal collections, Yuan Yuan is visited by a Japanese student named Keiko (Ayane Kinoshita), who shadows Yuan Yuan around for a few days. Keiko's appearance opens up painful memories of Yuan Yuan's Japanese ex-hushand Tomiya (Takao Osawa), who she left many years ago to pursue her dream of being a fashion designer.
Wish You Were Here is a drama from Hong Kong filmmaker Kenneth Bi (Control) about a successful woman trying to amend her one big mistake in life. The story of the film examines the cultural differences between China and Japan and how those differences were instrumental in the end of Yuan Yuan's marriage, particularly in how she couldn't get along with her mother-in-law. With the sudden arrival of Keiko, Yuan Yuan decides the time has come for her to return to Japan and confront her painful past.
Wish You Were Here has a plot that borders on melodrama at times, particularly in the second half of the film when memories Yuan Yuan has been suppressing begin to emerge. The film is told nearly entirely from Yuan Yuan's point of view and it becomes apparent by the end that some of it might be askew. However, I should note that the film has some impeccable cinematography, particularly of the snowbound Japanese landscape. Overall, while the emotions do get overbearing at times, Wish You Were Here is still a fine enough drama.