Blood Machines (2019)
50min | Adventure, Music, Sci-Fi | 19 September 2019 (USA)
Summary: An artificial intelligence escapes her spaceship to turn into a female ghost and challenges two blade runners to an galactic chase.
Countries: FranceLanguages: English
Two space hunters chase down an intergalactic ghost in Blood Machines. Vascan (Anders Heinrichsen) is the captain of a spaceship that also includes the mechanic Lago (Christian Erickson) and artificial intelligence Tracy. As Vascan investigates a downed spacecraft, he is stopped by the priestess Corey (Elisa Lasowski), who allows the female ghost Mima (Joëlle Berckmans) to escape into space. This leads to an intergalactic change to try and understand the true nature of this entity.
Blood Machines is a 50-minute space opera by Seth Ickerman, the pseudonym for French filmmakers Raphaël Hernandez and Savitri Joly-Gonfard, and is a follow-up to their 2016 short film Turbo Killer, which was produced as a music video for the synthwave artist Carpenter Brut, who returns to provide the score.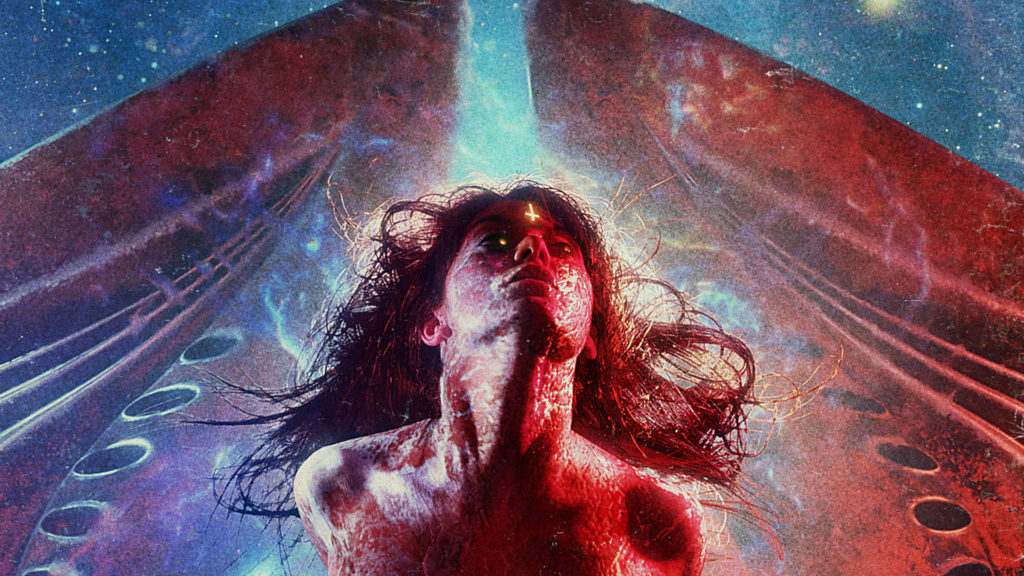 Blood Machines is probably one of the most ultimate examples of style over substance, as it features a very loose three-chapter narrative to tie together what is essentially an extended music video. While the film is visually spectacular, with a great score by Carpenter Brut, the film is greatly lacking when it comes to plot. Eventually, Blood Machines ends up turning into what can be best described as a "space orgy" and is definitely worth watching more for the visual experience than anything else.
As a bonus, here's the original Turbo Killer music video: