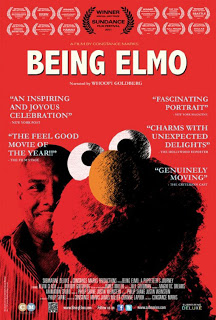 Being Elmo is straight-forward documentary about Sesame Street puppeteer Kevin Clash and his journey from loving the Muppets as kid to becoming one of the most popular characters on Sesame Street – Elmo. The film is also a very intriguing behind-the-scenes look into the world of the Muppets and some time is spent in the film showing how they are made (which essentially includes foam, fleece, and drawers full of eyes and noses).
Kevin Clash is definitely one of the more interesting "Muppeteers," since you can't really tell by looking at him that he is the high pitched voice of a little red monster. It's a shame that they stuck with Elmo for the most part and didn't really go into Clash's other characters, since some are just a memorable (i.e. Baby Sinclair from Dinosaurs and Splinter from the Teenage Mutant Ninja Turtles films).
Overall, it was a quite an interesting look into the life of a puppeteer.
8/10